Professional background: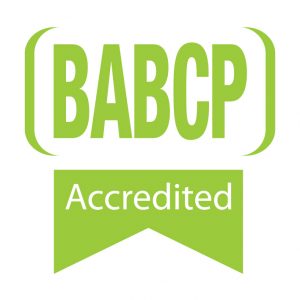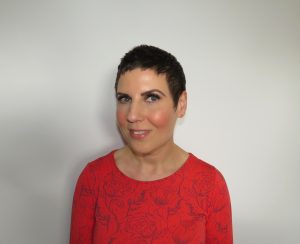 My core profession lies in Occupational Therapy.  I completed a three-year full time BA Hons degree in Occupational Therapy at Coventry University in 2001 and have worked largely in the NHS since my qualification, mainly within the field of mental health.
My career so far has been varied, by choice, and has spanned a wide range of mental health services and presentations, including Forensic Mental healthcare (the treatment of mentally-disordered offenders) and community-based services, including Early Intervention Services for young people with psychosis.  These client groups were often complex; experienced high levels of distress and frequently difficult to engage.  My OT role could be challenging at times, but also incredibly-rewarding.
These experiences influenced the foundations of my current therapeutic approach. Namely, the importance of compassion for others' experiences and their distress; to listen with respect and without judgement; and modelling an "adult to adult/I'm ok, you're ok," position to demonstrate equality in our therapeutic alliance.
I maintain my core professional role, adhere to the Royal College of Occupational Therapists' Professional Standards and I am registered with The Health and Care Professions Council (HCPC.)
Cognitive Behavioural Therapy career:
I completed a Post-Graduate Diploma in Cognitive Behavioural Therapy at Surrey University in 2010, as part of the Government's Improving Access to Psychological Therapies (IAPT) programme.  From 2009-2019 I worked for the Time To Talk service (one of the three local NHS service providers in Sussex) delivered by Sussex Community NHS Foundation Trust.
I made the decision to leave my NHS career to pursue a self-employed independent CBT therapist route, for two reasons; to develop a greater work-life balance for myself and my family, and to give myself the freedom to be able to delivery CBT treatment flexibly, and at a pace and length directly-influenced by the needs of my clients, without the conflicting demands of NHS service pressures.
I am a fully-accredited member of the British Association of Behavioural and Cognitive Psychotherapists (BABCP) and adhere to their standards (including access to Clinical Supervision; Continued Professional Development activities; practicing in line with their Standards of Conduct, Performance and Ethics).
These are mandatory requirements that I am required to evidence for my annual re-accreditation and provide you with the assurance that I am both regulated and committed to maintaining high professional standards.
My approach:
"All that I can I can be, all that I am I can't see, all that is mine is in my hands, so to myself I call." (Paul Weller.) 
My role as a CBT therapist is to facilitate a journey for each of my clients; namely the process from self as client, to self as own therapist.  I am passionate about helping others to help themselves.  I do not have "the" answers, but I can help you to find your own answers.  My role requires me to maintain an active part in your development, working with you in a collaborative manner; as a team.  My training requires me to use a combination of socratic dialogue (open questions, pitched just beyond your immediate conscious awareness) and guided discovery (the synthesis of new information with new counter-evidence that you gather in-session and via homework assignments) to aid your reflections of past experiences; discover new links and arrive at updated conclusions.  Very often, clients report these sudden moments of consolidation, as if "a lightbulb has just switched on" in their head.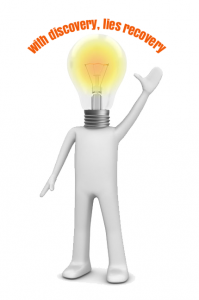 Committing to the process of change, is ultimately a decision that only you can make. To your Self, for your Self.  Whatever your budget, I will always work collaboratively with you to design a treatment plan suited to your needs, and one that maximises your available resources.
My personal qualities:
Transparent
Non-judgemental
Active in your treatment
Collaborative
Curious
Containing
Caring
Encouraging, and
Humorous – well I like to think so, anyway!